Installation of cable holders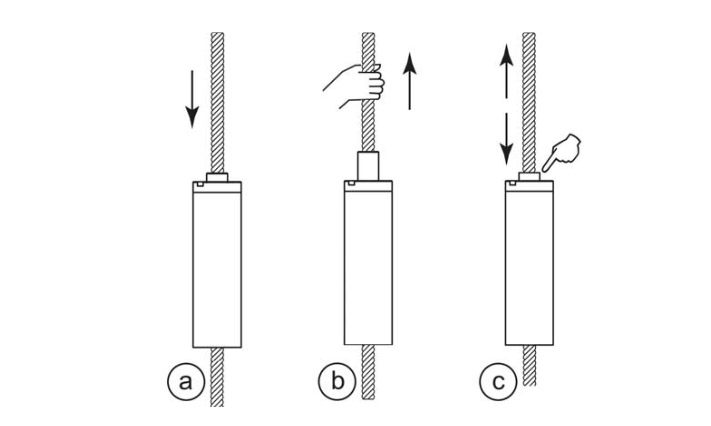 a) Screw in the cable and lightly press the button.
b) Feed the cable to the desired position. It will lock automatically with a slight pull.
c) The cable may be released by pressing the button and the cable holder may be adjusted feely on the cable.