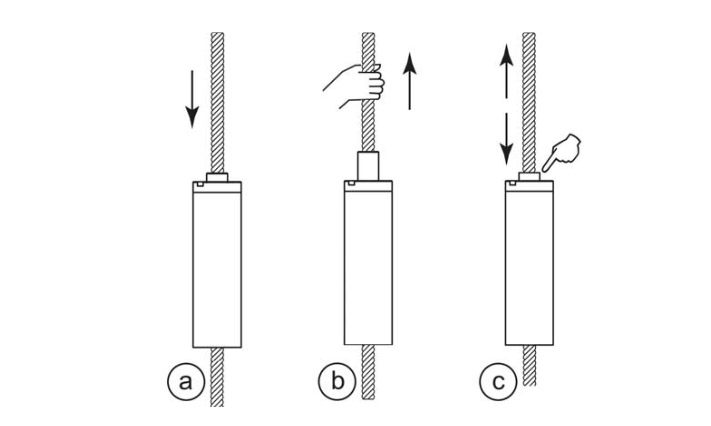 a) Insert the wire rope at the push button of the cable gripper.
b) Push the wire rope to the desired position. The automatic locking in the cable gripper / wire rope tensioner is done by a light pull with the hand.
c) To fix the wire rope, release the lock by pushing in the push button. This allows the cable gripper to slide freely on the rope.